Celebrate flavors from the Genkai Sea
with fun, unique twists, and heart.
We only serve fresh and quality food such as Saga beef and seafood of the Genkai Sea. Our top-notch breakfast and dinner are both served to your room. Discover the culinary arts of our course meal with Genkai Sea's seafood at the comfort and privacy of your room. Our utensil, Karatsu ware and Arita ware, takes your dining experience to new heights.
Our Mizuno standard 
Karatsu is right next to the Genkai Sea, blessed with a wide variety of seafood. We always aim to amaze our guests with fantastic tasting sensations through fresh, quality ingredients like Saga beef, fruit, and vegetables.
Materials
Our chief chef always aim to explore the better and pursue the better. We only cook with quality ingredients.
Be amazed by the array of feasts of our course meal all made from local ingredients.
Fresh seafood of the Genkai Sea
Karatsu is, in fact, a paradise for seafood lovers. The raging waves of the Genkai Sea present us with different seafood in different seasons. And, we are pleased to present them to our guests.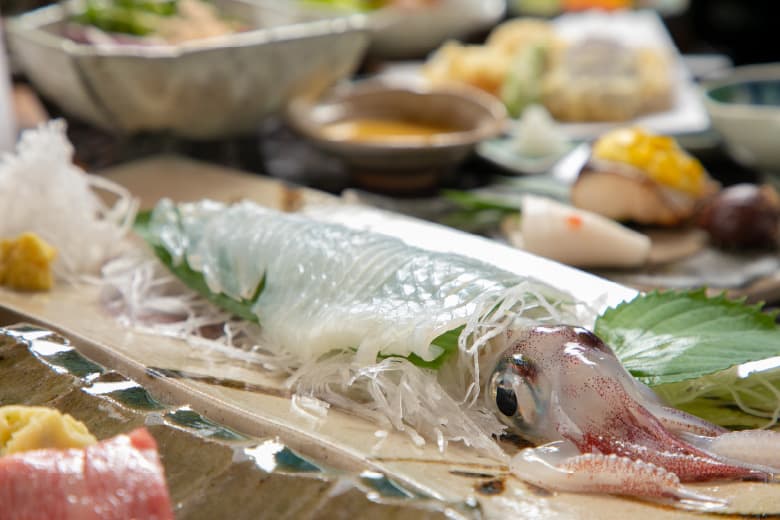 Squid

Karatsu's specialty- "spear squid sashimi", followed by squid tempura, squid grills with salt or squid in vinegar miso

"Tonsan Namasu" (sashimi for the lord)

The story of "Tonsan Namasu" (literally "sashimi for the lord") began when Hideyoshi Toyotomi stopped by a fisherman's town near Karatsu and be overjoyed by the sashimi.

Japanese spiny lobster

Ikizukuri (prepared alive) spiny lobster from Goto, coming with a spiny lobster red miso soup.

Turbo sazae

Enjoy the chewing sensation of Turbo sazae sashimi. It reveals freshness like no other seafood else.

Uni (sea urchin)

Karatsu is famous for its uni (sea urchin)- be amazed.

Steamed abalone with Japanese liquor

"Steamed abalone with Japanese liquor", soft and taste very different from sashimi.

Abalone steak

Abalone steak- absolutely fragrant and mouthwatering
Saga beef- the special beef breed of nature
Exquisitely soft, succulent, and flavorful…Saga beef has taken Japan by storm
We pride ourselves to present the best rated beef.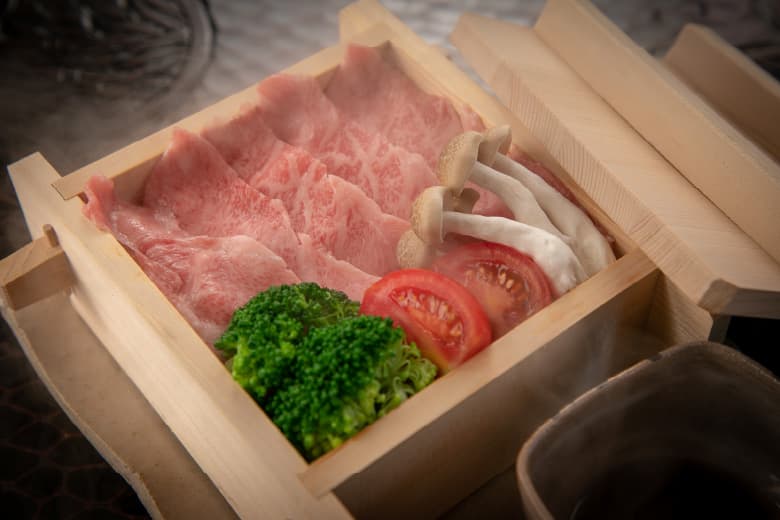 Steamed Saga beef in bamboo cage

Enjoy the essence of Saga beef served directly from bamboo steamers- it's extremely juicy and succulent.

Grilled Saga beef

Enjoy the marbling of fat on the inside of muscle tissue and the perfect balance of fat and meat.

Saga beef steak

きThe beef is very juicy and succulent as it is highly marbled, and it retains its sweet umami flavor.
Vegetables

Karatsu is home to many vegetables. Most of our veggies are local ones with minimized use of chemicals.

Rice

We are pleased to serve "Nikomaru", a rice cultivated with heart at the outskirts of Karatsu town.

Fruit

Karatsu is also home to a huge number of mouthwatering fruits.
Citrus, strawberries, grapes, pears…be amazed by the soothing tastes of different seasonal fruits.
Broth
Broth is, in fact, the essence of Japanese cuisine.
Our broth is made from katsuobushi (simmered, smoked and fermented skipjack tuna) from Kagoshima and premium kelp from Hokkaido provided directly by the respective producers.
The katsuobushi is processed and shaved right before we make our broth so as to lock up the fragrance.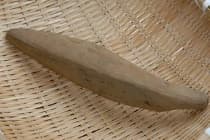 Demolded katsuobushi i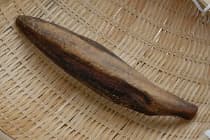 Removing mold and blood from the katsuobushi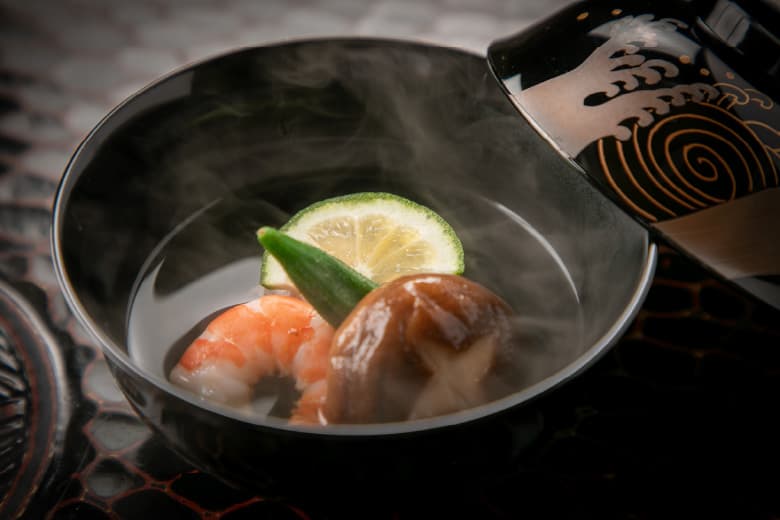 Gourmet plates
Indulge in traditional Japanese fare and choose from our extensive collection of utensils…come and treat yourself to brunch options.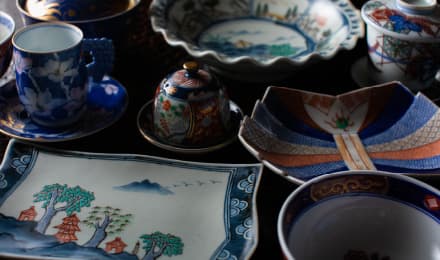 Arita ware
Karatsu ware
Drinks
Enjoy signature wines & local Saga liquors while kicking back to enjoy your favorite bites.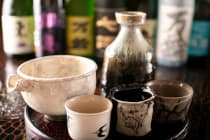 Discernible wine glasses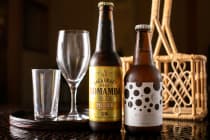 Eccentric beers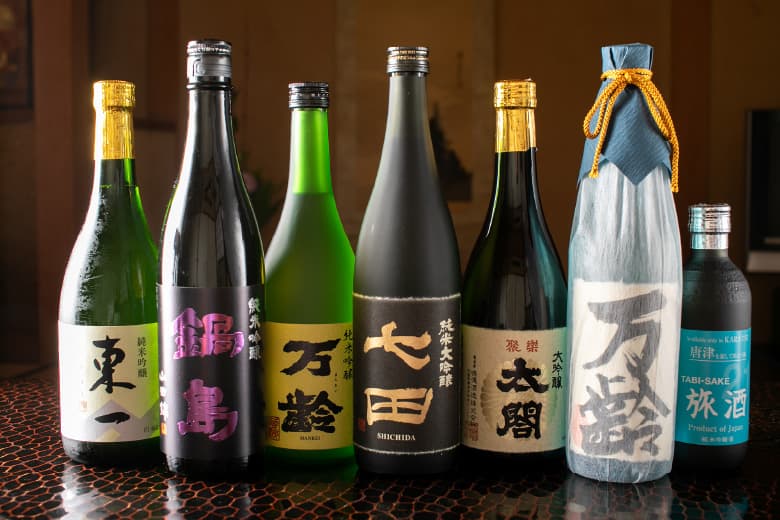 Lunch & dinner
We are pleased to serve seafood from the Genkai Sea for the pursuit of utmost deli. We proud ourselves with our specialty "Tonsan Namasu" (sashimi for the lord) and other seasonal dishes like "white fish", "blowfish", "saw-edged perch" etc. We serve the dishes one by one. Our restaurant is not only available for resort guests but also visitors for lunch or dinner. Online reservation is limited to 2 – 10 guests. We also have a large party room (20 tatami mats) accommodating up to 35 guests. Please call/ email us to make your reservation for single eater/ group with more than 10 guests. (Phone no. (+81)955-72-6201)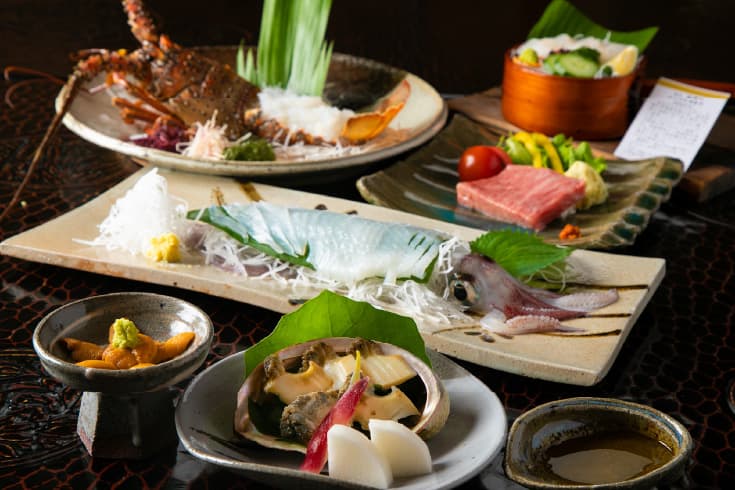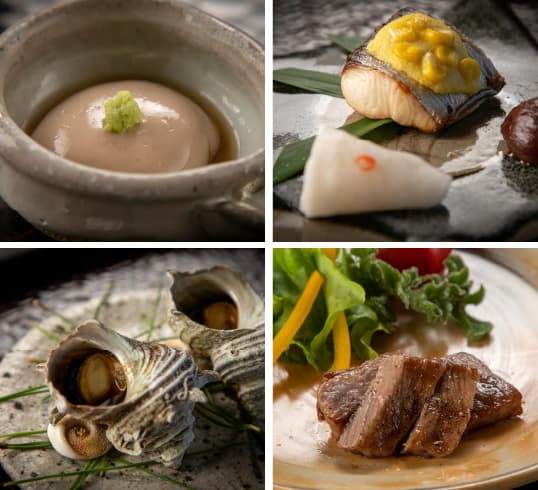 Breakfast
Mizuno Ryokan is home to "Karatsu breakfast"- Japanese styled breakfast with local dried food, local poached eggs, the specialty called "Gyorokke" (fish croquette), aside from many other local ingredients such as dried baby sardines with Japanese pepper.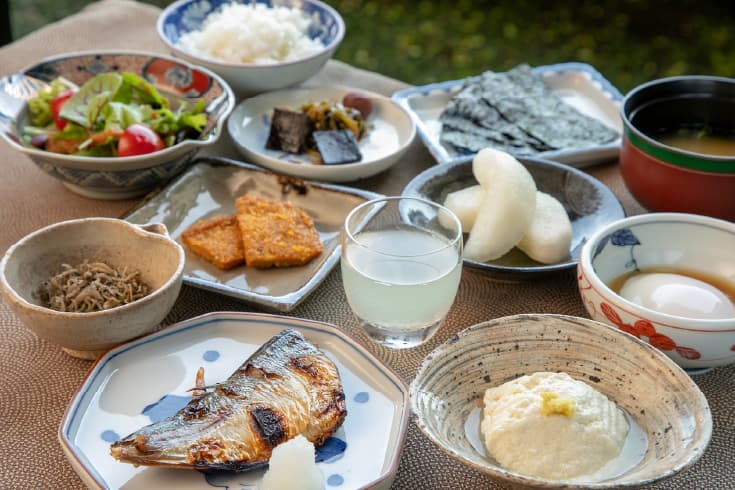 Karatsu breakfast- the premium meal with 7 colors
Rice

Miso soup

Tofu dish

Fish dish

Simple dishes pair well with rice

Drinks

Hospitality
A treat for the little ones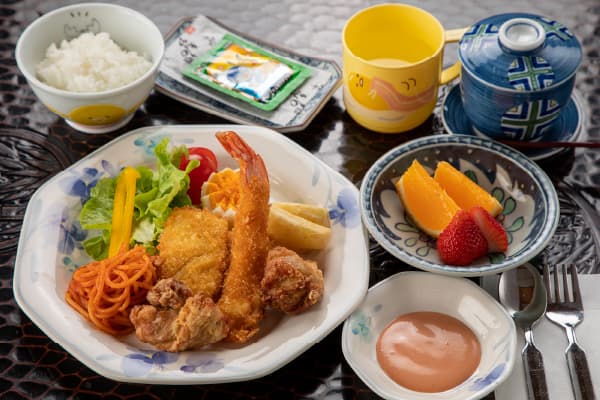 Give your little ones the break they deserve with kids' menus and a variety of family-friendly options at our resort. Kindly quote your picks upon your reservation.