A peaceful gateway awaits-
Extraordinary experiences for you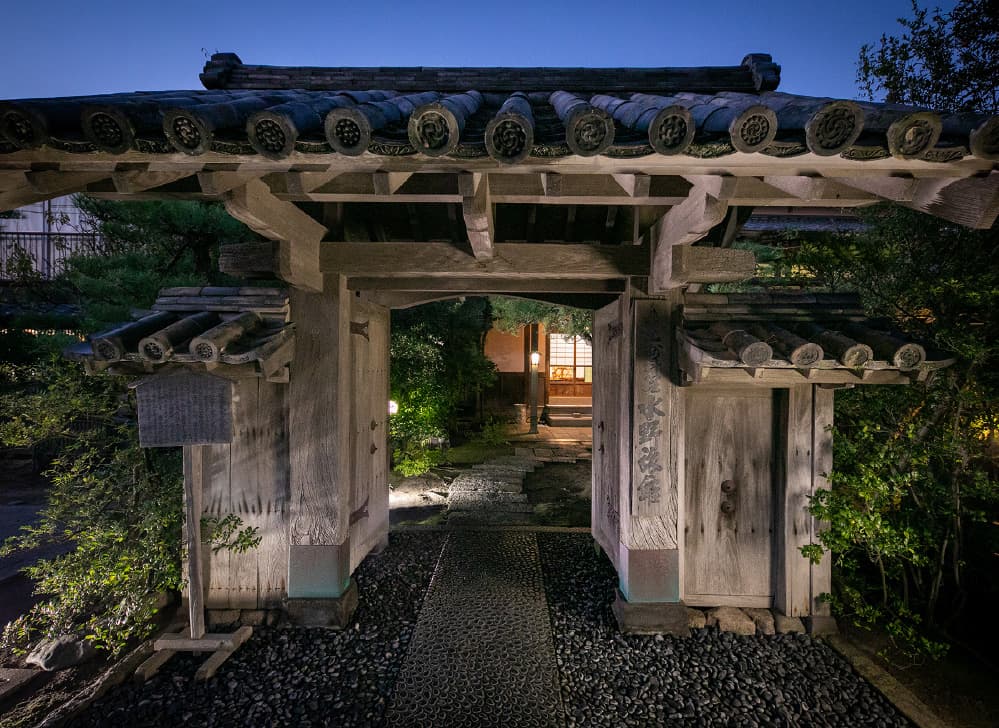 Karatsu, Saga is a town surrounded by seas and mountains.
It's a world at where time and culture collide. And, located right next to the Karatsu Castle, Mizuno Ryokan is your perfect resort.
Our quaint samurai residence front gate is our signature- it's the gateway to extraordinary experiences.
Set within our resort are our tasteful sections and heartful services. Now, it's time to embark at the gate for your wonderful relaxation journey.
All our rooms have incredible sea views of the Karatsu Bay.
Let the white, splendid sand be your carpet to the stage of the tranquil sea.
In the evening, the seafood from the Genkai Sea and the Karatsu ware simply take your course meal dining experience to new heights. Our talented chefs are pleased to create unique dishes to tickle your taste buds.
A tranquil resort to warm up your body, spirit, and soul.
Here, everything is in peace for you to get rid of all hustle and bustle.
Mizuno Ryokan
Dining
Celebrate flavors from the Genkai Sea
with fun, unique twists, and heart.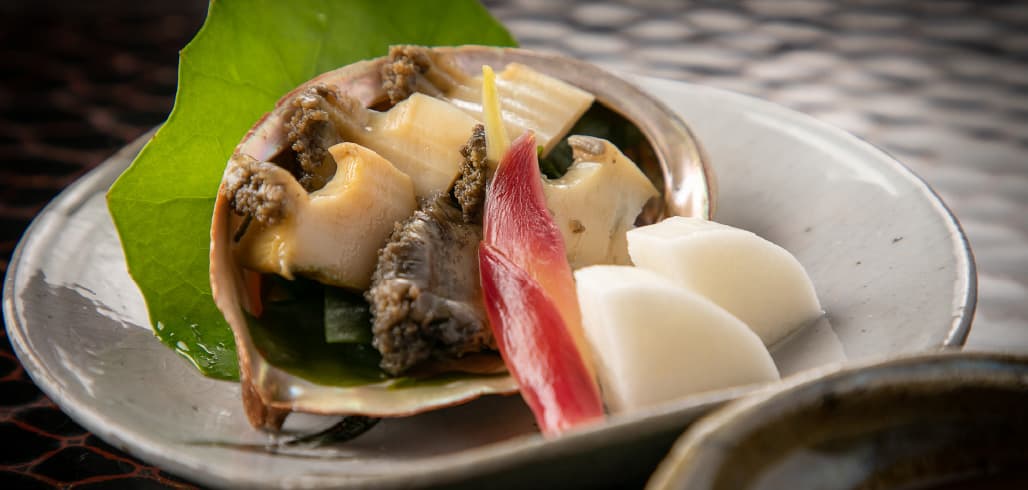 * The picture is an example of our course meal.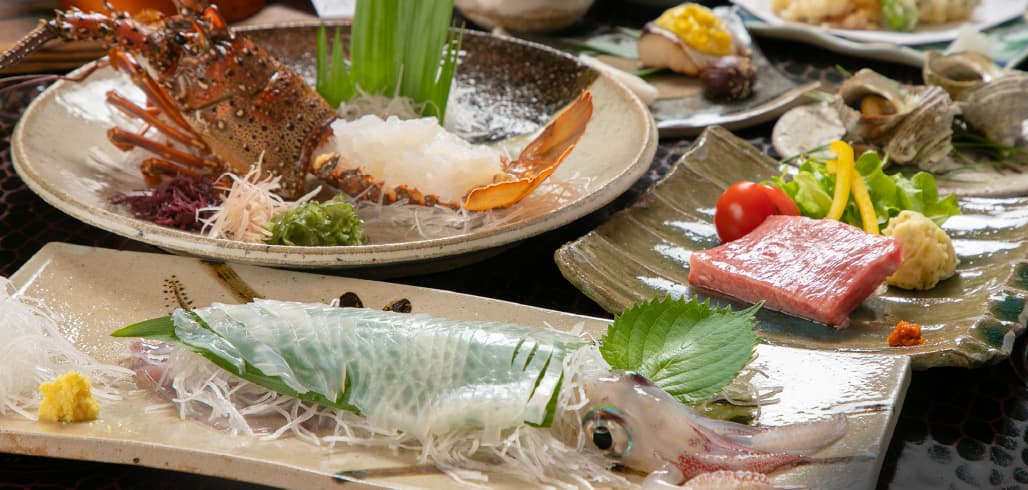 * The picture is an example of our course meal.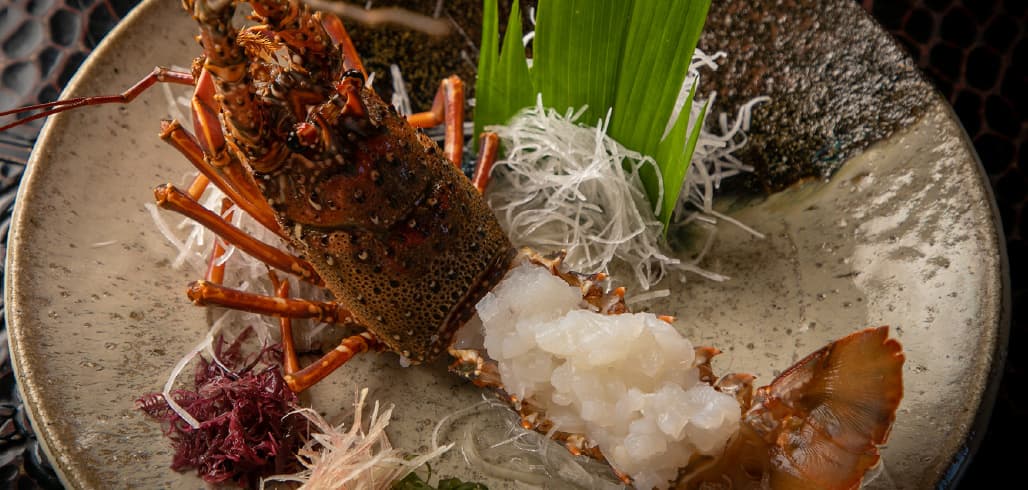 * The picture is an example of our course meal.
We always aim to amaze our guests with quality food like Saga beef and the seafood from the Genkai Sea.
Our top-notch breakfast and dinner are both served to your room.
Discover the culinary arts of our course meal with Genkai Sea's seafood at the comfort and privacy of your room. Our utensil, Karatsu ware and Arita ware, takes your dining experience to new heights.
Fresh seafood of the Genkai Sea

Karatsu is, in fact, a paradise for seafood lovers. The raging waves of the Genkai Sea present us with different seafood in different seasons. And, we are pleased to present them to our guests.

MORE

Saga beef- the special beef breed of nature

Exquisitely soft, succulent, and flavorful…Saga beef has taken Japan by storm
We pride ourselves to present the best rated beef.

MORE

Gourmet plates to delight the food

Our utensil, Karatsu ware and Arita ware, takes your dining experience to new heights.

MORE
Dining
Rooms
We'd love to reveal the beauty of Karatsu like no one else. Thus, all our rooms have incredible ocean views.

Claim pinnacle luxury resort experience as your own with the tranquil, peaceful Japanese architecture style all around you.
Take in the magnificent views of the Ohshima, Torishima, as well as Houtoujinja Shrine at Takashima at our rooms, all have incredible sea view of the Karatsu Bay.
Rooms
Main block 10 tatami mats/ Matsu, Take, Ume, Himenoma

"Matsu" and "Ume" come with a separate tearoom. "Take" comes with refined, well cultivated taste and delight in elegant pursuits. "Hime" has a cypress inner bath. They are all discernible stages for your extraordinary resort experience.

MORE

Main block 20 tatami mats/Castle & Nishinoma

Two spacious rooms (20 tatami mats)- at "Castle", take in the beautiful sea and the Karatsu Castle, "Nishi", on the other hand, is inimitable for its soothing views of islands on the sea.

MORE

Old Block 20 tatami mats/Yurinoma

"Kanputei" (Yurinoma) was built since our establishment. It's designated as a tangible cultural property in Japan.

MORE

Main block 6 tatami mats/Nakanoma

"Nakanoma" is a boutique room (6 tatami mat) set in our main block featured with its picturesque ajiro-patterned ceiling.

MORE
Amenities
First-class amenities including our cypress bath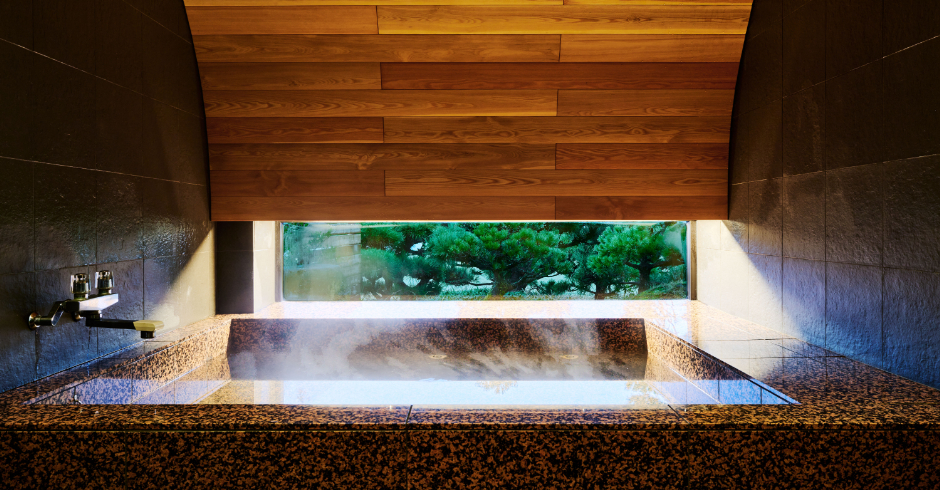 Public bath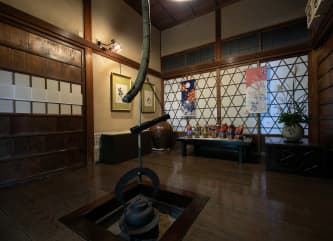 Irori (Japanese sunken hearth)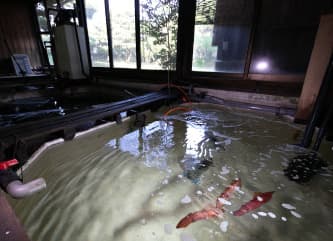 Corf
A cypress public bath with discernible fragrance and soothing texture. A huge corf with fishes from the Genkai Sea swimming- it's also like the most honored pioneer in Japan.
Amenities
See & do & Access
With the sea on the west side, the Karatsu Castle, the Takatori residence, and the Karatsu railway station are all within reach.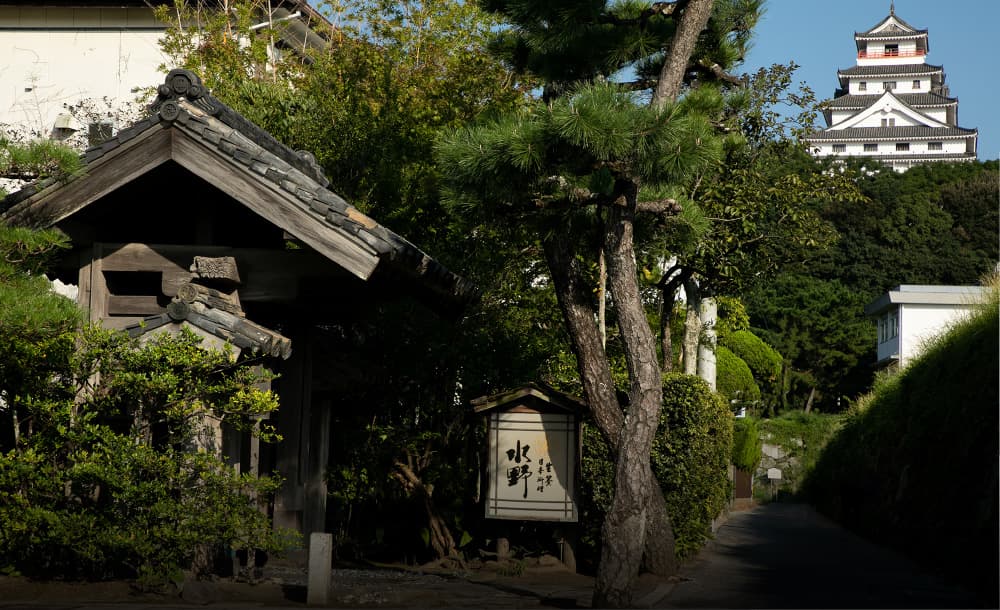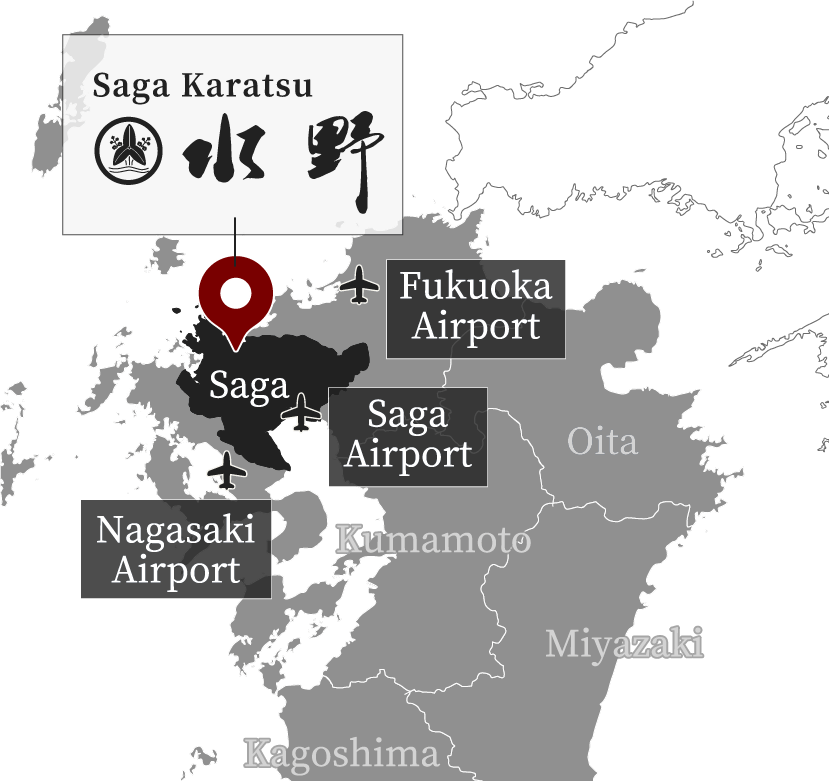 40-min drive from Taku IC/ approx. 1 hour drive from Fukuoka Airport/ 1hr 20mins drive from Saga Airport. We are located at the heart of Karatsu with all tourist spots within reach.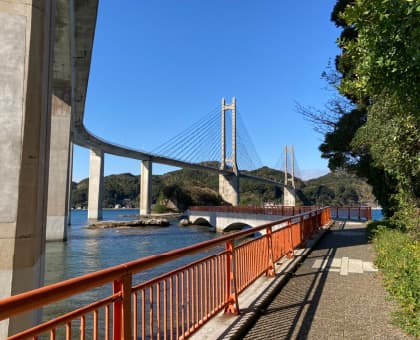 Yobuko,
at a 25-min driving distance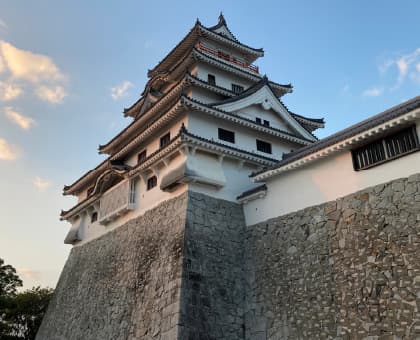 Karatsu Castle,
at a 5-min walking distance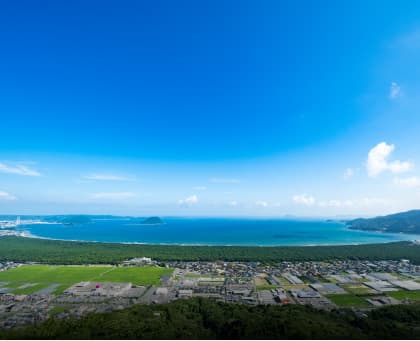 Nijino Matsubara (Higashinohama),
at a 5-min driving distance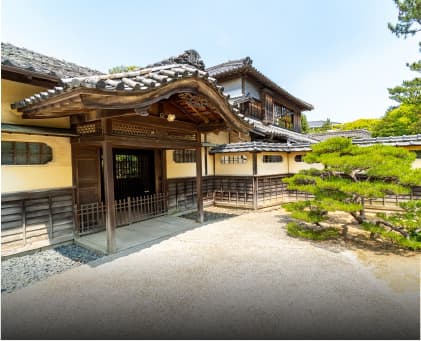 Former Takatori residence,
at a 3-min walking distance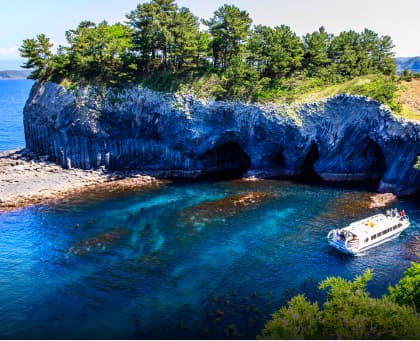 Nanatsugama Caves,
at a 25-min driving distance
rental vacation house

Indulge in Namishizuka,
our castle side villa
Bask in breathtaking views
The heart-soothing ocean views by the Karatsu Castle.
It's our pleasure to present "Namishizuka", our castle side villa (rental vacation house) with incredible ocean views.
Just luxuriate at this airy heaven.